BotArena Demo
From SmartBots Developers Docs
BotArena is a demonstration of SmartBots HTTP API possibilities. It has been made by using regular SmartBots HTTP API calls - the LSL sources are available by request.
Demo arena is located at http://slurl.com/secondlife/DuoLife/226/101/32/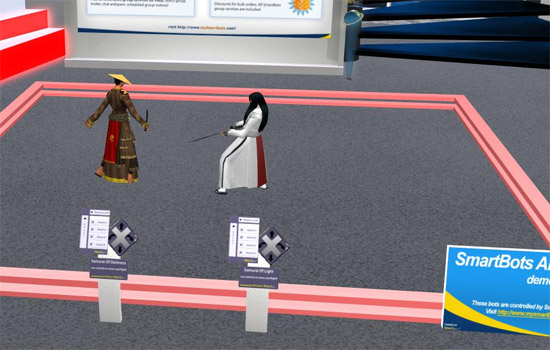 How does it works
Two bots are being controlled by in-world remote control stands (you can see them on the screenshot). These stands contain:
movement buttons
attack buttons
The movement of the bot is being done by calling HTTP API "move" command.
HUD interaction demo
Each bot uses "Combat Evolution HUD" to fight. This is a usual HUD bought from SL Marketplace without any modification: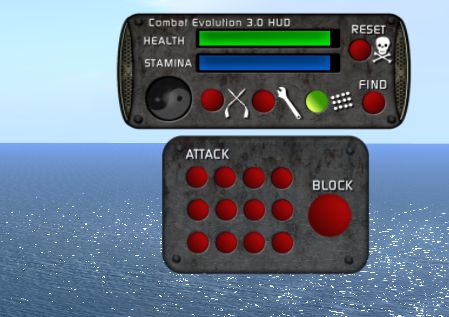 LSL script issues SmartBots "attachment_touch" API command to make bot pressing its HUD buttons.
HTTP API
To know more about SmartBots HTTP API, click here.