Hello bot and group owners, the fellow residents of Second Life!
Today we are celebrating Christmas! It is a 7th Christmas SmartBots celebrate (yup, SmartBots can go elementary school already!).
SmartBots and CALIGULA Mega Mall have designed a very special gift for you.
A special SmartBots-only T-Shirt is available in your account right away: login to SmartBots and wait few seconds for the website header to turn over!
Wear and share
The t-shirts are designed for SmartBots users only (they are no-trans). However, you can get 3 more transferrable t-shirts. These are magic t-shirts: give them to your friend who is not a user of SmartBots yet. That person joins SmartBots and gets L$2017 bonus on Wallet! And you get a franchise commission when your friend spends these money.
Just ask your friend to send a cool picture wearing SmartBots T-Shirt to our support, and to mention your name. (Note that you can't give t-shirt to your alt and use gift for your existing groups/bots).
Hurry up! The special T-Shirts are available from Dec 25th till Jan 7th.
Merry Christmas!
We wish Merry Christmas to you, reliable sims to your bots, a lot of quality traffic to your land and a 6-digit L$ balance to your SL account!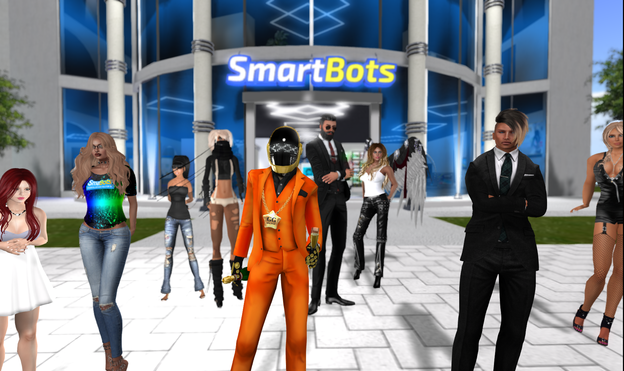 P.S. We deliver the mesh t-shirts for standard avatars. If you are using TMP, SLink, Maitreya, avatars – drop us a message, we will deliver you a T-Shirt which suits your avatar type.