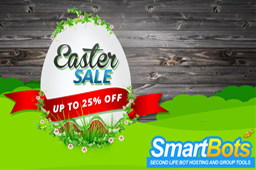 SmartBots is celebrating this Easter by having a huge sale and you'll find up to 25% off on bot addons and Immortal Bot bundles.
This year's Easter sale is already underway and we have the perfect addition to any Easter Basket!
Be it for personal use or business management, here you will find what you are looking for.