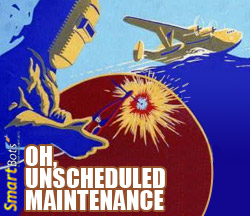 Dear customers,
Today we were updating one of the bot servers and it got stuck during the reboot. The operation which usually takes 2 minutes took much more time to complete.
We have several backup servers (to be used when primary machine is offline) but we did a mistake: allowed the same set of OS updates to be installed automatically on backup machines upon boot. No wonder we've got few more offline bricks within the next hour :)
I'm deeply sorry for the outage, we will add 3 complete days to all affected bots (1 to compensate the outage and 2 more to thank you for understanding). Indeed, we are also doing some changes to our backup servers management policy!
Thank you for your continued business!
Glaznah Gassner
SmartBots CEO