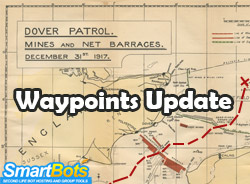 The Waypoints Navigator module has been updated! We've added 3 new commands:
Sit Command – Instruct your bot to sit on any object in the sim easily by entering the objects UUID
Stand – Tried of making your bot sit? Tell it to stand!
Wait For Message – Now you can instruct your bot to wait for a specific IM message to continue processing commands, note that the exact message must be sent, useful if you want to create a secret phrase to start navigating
A new option has also been added – Restart if Stuck, enable this checkbox to make your bot start over if it gets stuck during a walk or run command.
Amazing waypoints-based guided tour
Check the amazing project by Canary Beck: the Basilique region. The thirty minute tour uses more that 250 waypoints to guide you through the whole region: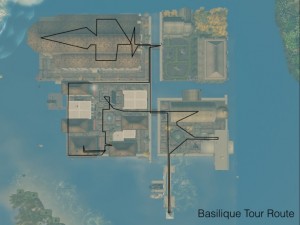 Read an article written by Canary Beck and check the live tours here.
Discounts!
For a limited time only enter coupon code "GUIDEME" for 25% off of the Waypoints Navigator module!