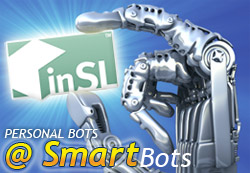 We are proud to introduce the new SmartBots service: Personal Bots!
SmartBots' personal bot is your own Second Life avatar hosted on our servers. As before, we ensure that your bot runs 24 hours 7 days a week. We will help you to manage your bot avatar!
Easy setup, live support is available!