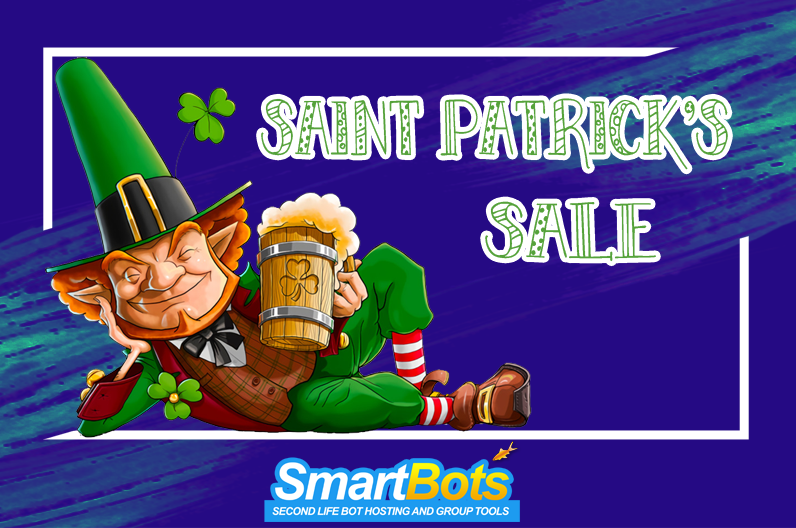 Since St. Patrick's Day is one of the most widely celebrated holidays around the world, let's Celebrate St. Patrick's Day 2021 by saving big in amazing addons to improve your business!
We've selected our most useful addons to help you increase your potential.
Get all of your green decorations and apparel in time for St. Patrick's Day Sale!
OFFERS VALID UNTIL MARCH 18TH 2021


Get up to 15% OFF on selected add-ons! Check here: Store – SALE
Immortal Bot bundles:
Immortal "One Pair" – save up to L$9,800
Immortal Model bots – save up to L$5,600
Immortal Standard bots – save up to L$13,400
All the bundles can be found here: Store – Addon bundles
Feel free to contact our 24/7 Live Chat Support for any questions