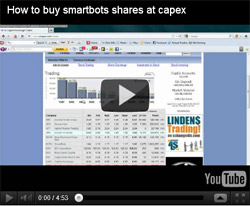 Dear customers! Thank you for managing your business with SmartBots! We really appreciate your choice and promise to provide more and more services for you!
Purchasing  BOTS shares
As you may know, SmartBots is a public company now, and you can buy SmartBots shares at SLCAPEX. Taking into account that BOTS shares price increases (10% more now), we would like to offer you to buy your very own part of SmartBots.
To make this purchase more  pleasing, we have a personal bonuses for customers buying SmartBots shares. This page explains the bonus structure we currently offer, along with how-to videos.
You can buy BOTS shares right now. If you need any help, please contact Glaznah Gassner (the CEO) or Calgacus Swords (Senior Support manager) for details.