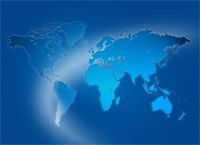 The new Linden Lab Bot Policy has been published on Dec 11th.  If you did not see the new policy yet, you can view it here (or view the changes by comparing policy revisions).
Free-to-spam group IMs and notices
The changes make bots which use free-to-spam groups prohibited. Although they are able to send messages to smaller groups, bots will only be able to send a few messages to groups with a few thousand members and completely unable to message groups with 5,000+ members.
Please note that it is not allowed to own multiple bots to bypass this limit. Even if your bots are operating under SmartBots control, this restriction remains in effect, even if you try creating multiple SmartBots accounts. Linden Lab takes this very seriously, and so do we.
Other services
Group inviters, greeters and support bots are not affected (unless they send more than 5,000 invitations per day). We will continue developing SmartBots Support Bot and alive bots to enhance your environment. SmartBots group chat monitoring and group moderators are also not affected.
As you may see the new policy mostly restricts the functionality of spam bots. Bots which enhances the Second Life experience, NPCs, support bots and other helpful tools are not affected. We will try to get permission from Linden Lab to allow sending individual messages even to large groups (for example, moderator warnings to group chat, automatic chat translator messages etc).