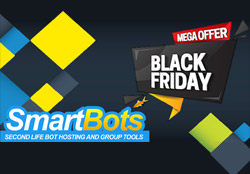 We glad to serve you your Second Life business for more than 10 years!
SmartBots is the biggest Second Life bot hosting (and group tools) company! And working to deliver the best services with unbeatable prices and quality.
We present you the Black Friday Week specials: add-on bundles with a great discount.
OFFERS VALID UNTIL DECEMBER 5TH 2020
Choose the offer you like.
Business owner bundles:
Immortal Bot bundles: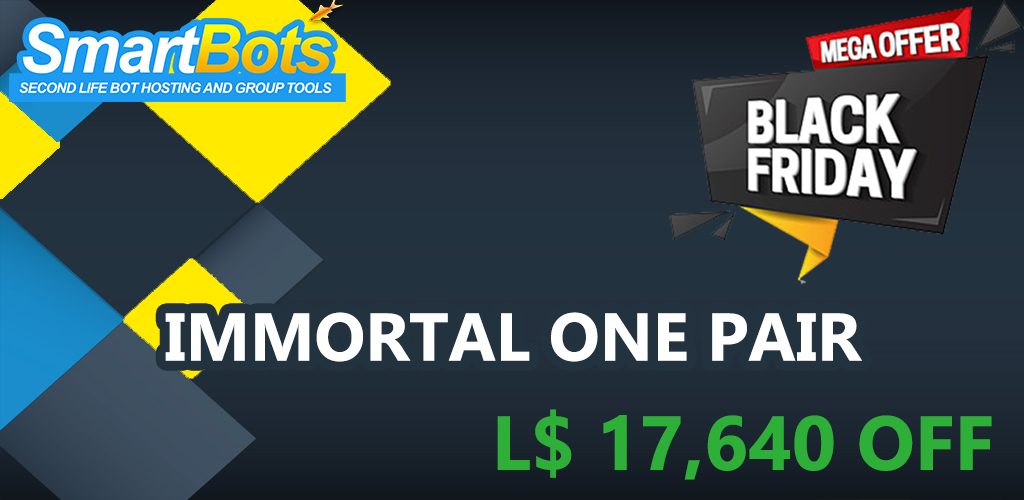 Immortal Model bots – save up to L$18,479:
Immortal Standard bots – save up to L$46,199:
All the bundles can be found here: Store – Addon bundles
Feel free to contact our 24/7 Live Chat Support for any questions