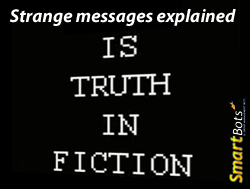 Some Second Life group owners have received a strange notifications after ejecting residents from the group.  For example, the messages may look like this:
[21:30] Earn2Life Restless: by Earn2Life Restless. Resident have been ejected from 'Earn2Life – earn L$500-1000 a day'. 
If you examine this message thoroughly you'll see that some words are misplaced and the name of the ejected resident is not visible.
We've contacted LL support to get a comment on this issue and they confirmed this bug on SL servers side. It occurs in some regions because of a combination of several mysterious factors. LL representative promised to fix this bug till the end of the week.
So, if you get such message, don't worry – LL is aware about this problem and already fixing it.