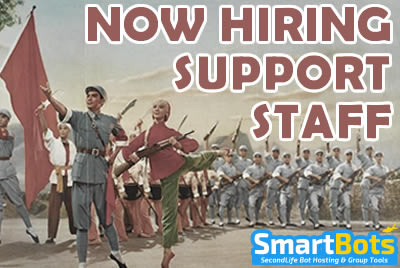 Do you have any experience in customer service and want to work for SmartBots?
We we are hiring! We are looking for international agents who will be online during the hours of 11pm to 8am SLT and who will be able to respond to IMs.
If you are interested please contact Chevonn Edelmann in-world. You should also fill out this form.
Looking forward to hearing from you!