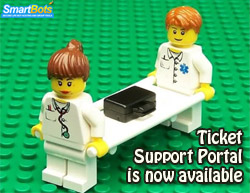 We are launching a Tickets Support Portal to give you an alternative to our Live Chat.
Sometimes you prefer ticket over a live chat; sometimes the problem is complex so we want to keep you informed about the progress. In all cases, tickets portal is a must-have support tool!
Use SmartBots tickets portal to post your question from now on!