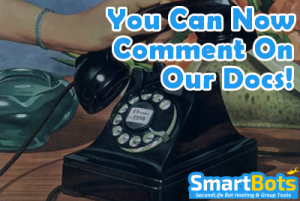 Have a question or comment about SmartBots documentation page? Ask away!
You can now leave comments on our documentation pages. Feel free to try it today! Just scroll down to the bottom of any one of our documentation pages.
We welcome questions, wishes and feature requests posted there. The support requests will be processed as well but we recommend using the live chat for this.
Proceed to SmartBots documentation!