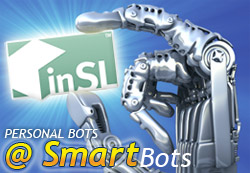 We've announced the SBSL, SmartBots Scripting Language two months ago. We are glad to announce that it's almost done!
We were receiving the questions and feature requests during this period, and decided to publish the documentation and drafts right away. You can examine the features and request the ones you need.
Accessing  SBSL Draft
The SBSL documentation draft is available here. Please drop a note to Glaznah Gassner or open a support ticket to contact us regarding SBSL!