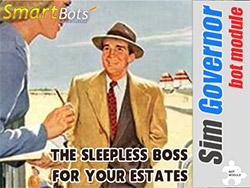 SimGovernor module has been updated. This update is based on your feedback and wishes, and includes some bugfixes as well as new functions. Both bot software and module web interface have been updated, and the changes are already applied to your running bots.
Details
The most important improvement is the ability to specify an initial date/time for periodic restarts. They can start from a specific date now rather than the current moment: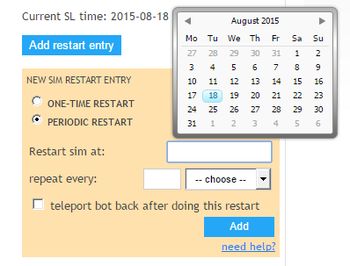 Another improvement is a link which allows quickly returning your bot to its default location. This is a simple but useful function:

We also did some fixes to make your SimGovernors more stable and reliable. If you did not tried the module yet, get it now in SmartBots Store. Discount coupon GOVIMPROVED will make your purchase 35% cheaper.