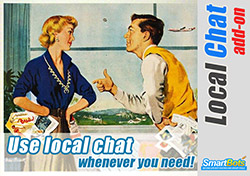 Local Chat add-on has an exciting update that will open more options for your Personal Bot. Until now, we were only able to view and send messages through to bot's local chat.  You have asked for more and we listened, Local Chat add-on was updated with more advanced tools and here they are!
Lets see what's inside!
Firstly, we've remastered main page of the add-on – allowing you to navigate through the pages much more easier, with some good vibe of user-friendliness!
After that, we've added some cool features: 
Local Chat Greeter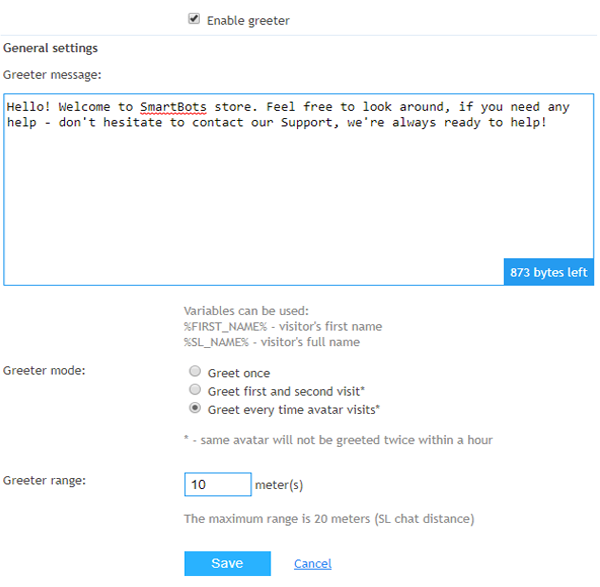 You can set the local chat greeting message, with a definable scan radius! Don't worry, it's going to be smart and respects parcel borders :) Also, same avatars will not be greeted over and over.
Greeter Statistics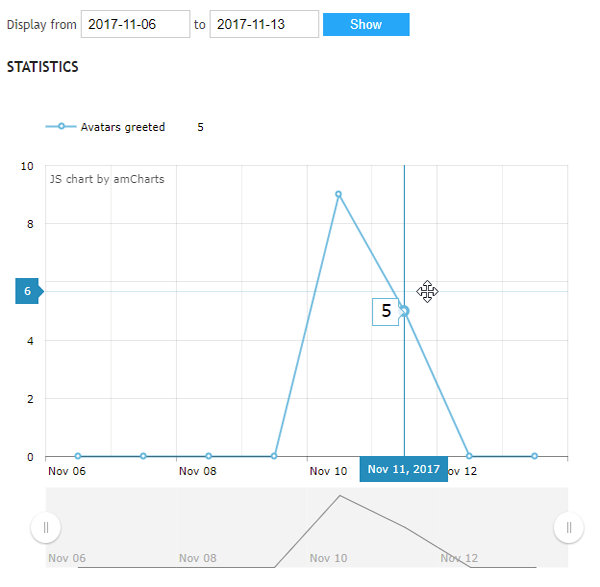 Designed to enable the bot owner see the history of bot's greetings with filter options that allows selecting start and ending dates.
Scheduled Messages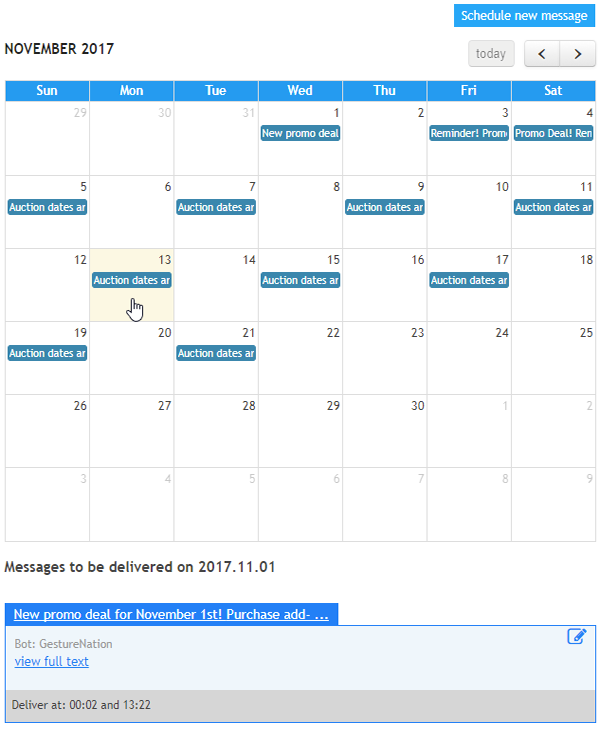 Create scheduled one-time or periodic local chat messages on specific dates and times! This includes a fancy calendar, conveniently displaying which message is planned for which date and period. Start planning your daily specials, hints or hunts, announcements and so on!
We believe this update is going to make your bot work harder and more efficiently whether you are a club owner, shop owner, or event planner. If you don't have a Local Chat add-on, now is a great time to make your Second Life more efficient, productive and ultimately more fun!
How to get an updated Local Chat
If you are already own a Local Chat addon, it will be upgraded automatically.
If you don't own it yet, open addon's Bots Store page and click "Buy" to get your own copy.
Use LETSEEWHATSINCHAT coupon code to get 33% discount!
Get new Local Chat here!