We are about to release a new add-on! Advanced Notices is a new add-on for Personal Bots that makes group notice scheduling more convenient.
The new add-on wants its beta-testers, read the details below!

Setting up notices in calendar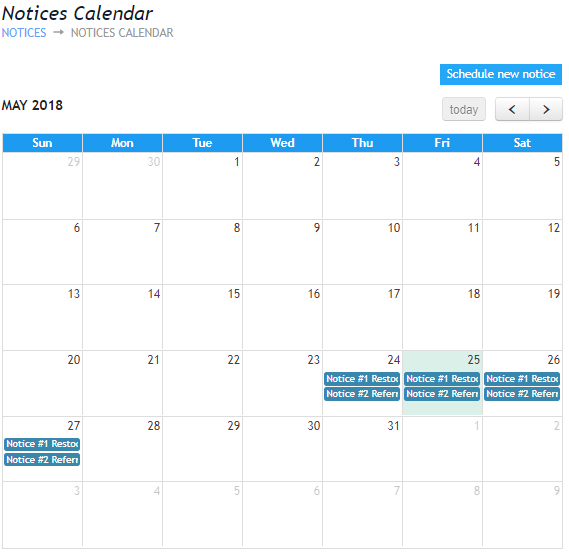 Notices can be created and managed through a fancy calendar interface, to allow an easier review for all your upcoming notices! Keep your events and marketing on a better track.
The summary page

The add-on provides you the summary web-page to allow you keep track of important information: how many notices you've currently scheduled and next estimated delivery date. More important information to be displayed in the future!
Creating notices is two-times easier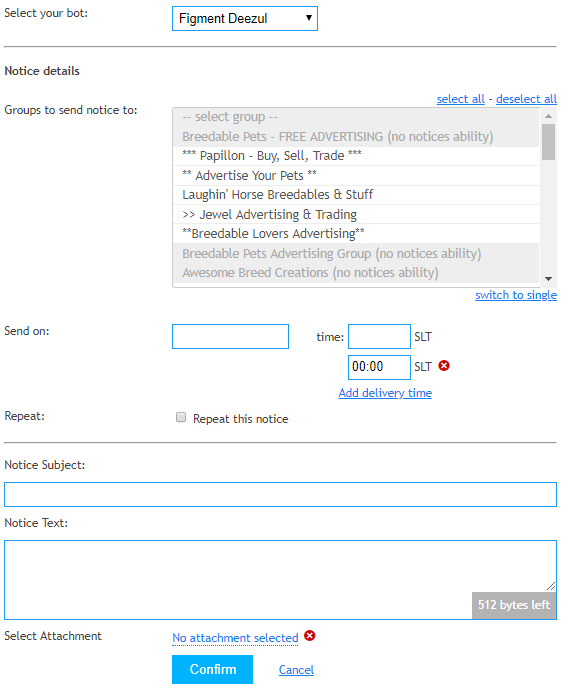 Your bot's groups are neatly arranged in a drop-down menu and can be added by simply clicking each group. Clicking the time now displays both 12 and 24 hour clock. Attachment opens your bot's Inventory Browser.
Participate in beta-testing!
We're looking for beta-testers. If you would like to test out this add-on, use the coupon IDODELIVERNOTICES  – the add-on is going to have a price, but it's free for testers. If you're interested in doing some tests, we ask you to work with us. Let us know what you think of the add-on, what improvements you'd like to see, what would you change – your feedback is important to us! You can contact our 24/7 Live Chat Support 
P.S The number of beta test participants is limited. So the coupon will not be available after some time, we hope for your understanding :)