We are excited to announce the recent changes we've done for Trusted Managers section. Your Trusted Managers are now also able to control the bot modules you purchase at Bot Store.
Currently, there are four modules your managers are able to control:
As soon as you assign specific modules to your manager, he get the complete control over that module (however, without an ability to attach/detach modules – this is still your personal ability).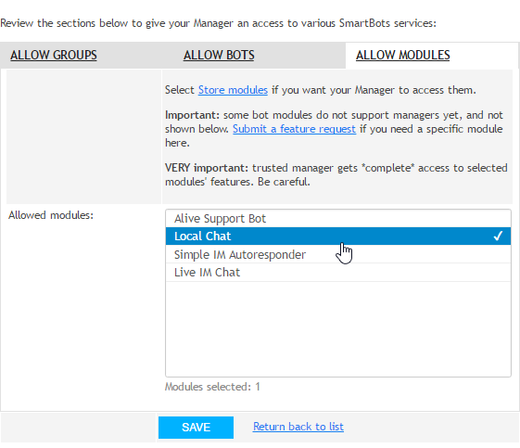 Choose your allies wisely!