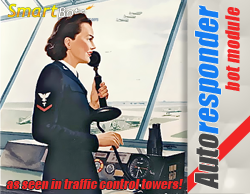 Simple IM Autoresponder is a module which adds a bit of interactivity to your personal bot. Basically, it allows to react on certain keywords in residents' IMs.
This module is very popular addon at SmartBots. We just updated the module's functionality:
bot is now able to send a group invitation in response to resident's IM,
inventory delivery chooser has been improved,
configuration page asks for a confirmation if you have unsaved changes,
finally, the page has been refashioned (this has been done to match our design guidelines).
This is how the module configuration page looks like now: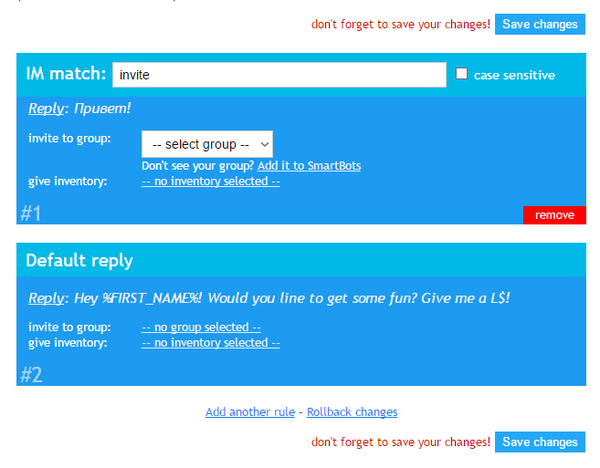 You can purchase IM Autoresponder in Bot Store – click here (remember you can refund any store purchase if you don't like the module).
We almost forget… the discount coupon
The module price is just L$199! however, here's the 25% discount coupon: TALKTOMEBABY (valid for 7 days only!)
Happy bot chatting!