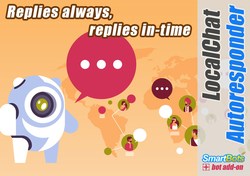 Continuing our efforts to automate your SL business, we release a new LocalChat AutoResponder bot add-on.
This is an exciting and highly anticipated tool!
Features
Respond with a text to match local chat messages.
Send group invitation and/or inventory offers.
Respond to several messages at once.
A handy auto-replies editor.