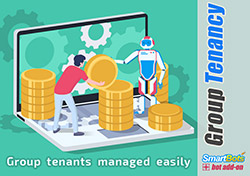 Group Tenancy is a new add-on for Standard Personal Bots that allows renting out your Second Life group membership!
Group Tenancy invites residents to your group for a price and limited time. Thus, resident pays the terminal and becomes your group tenant. After the tenancy period expires, resident gets ejected from the group automatically.
You no longer have to maintain members expiration lists manually. Your bot does everything for you!
How it works
You list your group with Group Tenancy, set the membership period & rez an in-world Terminal
Visitor pays to the Payment Terminal
Bot sends a group invitation
…time passes
Once a group membership period expires, bot ejects the resident from the group.
The add-on includes transactional IMs: the greeting message, payment reminder and ejection message.
Manage payments
The add-on comes with a payments history page, which allows easily monitoring new, recent and old payments for your group membership: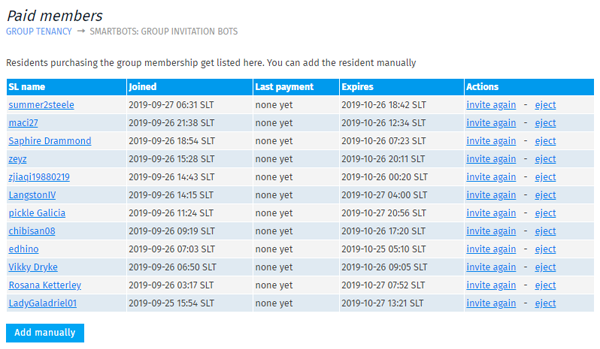 Monitor active/expired members
It's important to monitor those members that are currently in the group, or about to expire.
You can get the lists in Group Tenancy web interface (and re-invite or eject them manually, if required):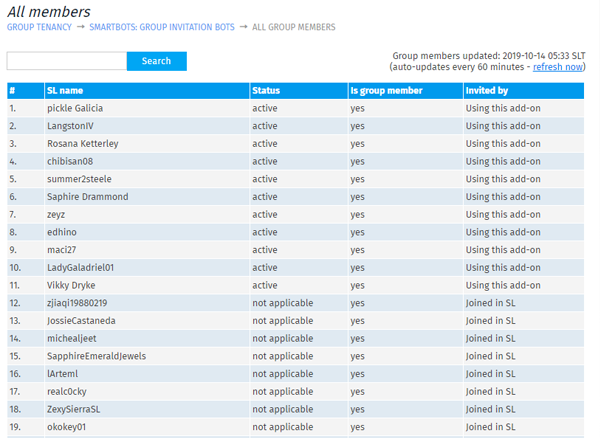 The Payment Terminal
The add-on also comes with it's special Group Tenancy Terminal – your visitors can select the group they want to join, pay or prolong the group membership.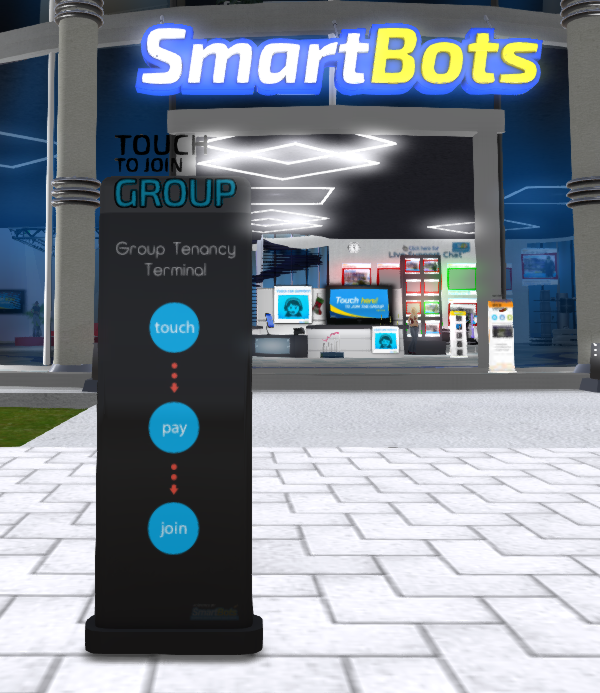 How to get Group Tenancy
Purchase the add-on now at SmartBots Store.
Hurry up to give a try! For a limited time, the coupon TENANCYISHERE will grant you 30% discount!
If you have any questions, please do not hesitate our 24/7 Live Chat Support