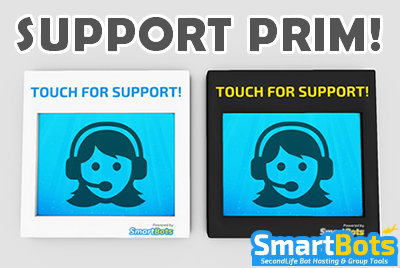 The new Support Prim device, when configured properly, will command your bot to send a support invitation message which can be configured via notecard or from the Support Bot settings page (if you have the module).
Features:
Free! (just visit any of our device vendors in-world)
Image is modifiable
Works independently (needs a personal bot)
Works great with Support Bot
Available in black or white
For more information please see our wiki page.