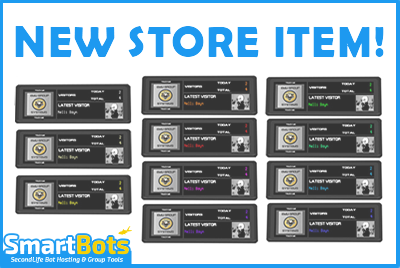 A new device created by a customer has been added to the bot store!
The EMU Visitor Board is packed with the following features:
View total number of visitors
Landmark giver
Group Invitation (works with smartbots)
And more!
For a full list of the features please visit the item entry here. To add your item that uses SmartBots to the bot store please send a support ticket with a link to the item on the marketplace or contact any of our managers.