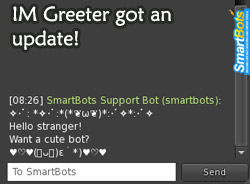 IM Greeter is a small feature that comes with Group Inviter Service. It allows your bot to send out greeting messages to visitors – and it just got better!
We have implemented some new features:
Greeting IM can now be multi-line
Maximum text size increased to 1024 bytes
Supports ASCII and international letters
New greeter setup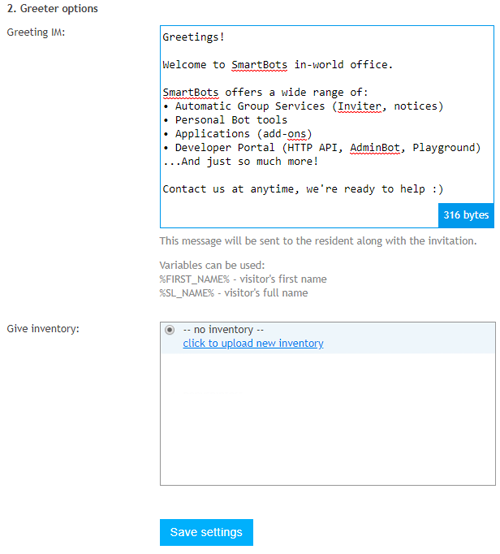 You can find more information about IM Greeter on our documentation page
If you have any questions, our 24/7 Live Chat Support team is always ready to help, feel free to contact us!