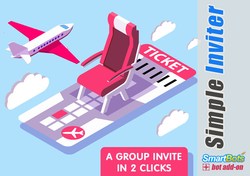 The new Simple Inviter add-on has been released! It allows you quickly inviting people to your group using the simple web page.
All you have to do is to:
Select the group and role
Type the resident's name
Click "Invite"
The greeting IM
You can also supply the greeting IM which will be delivered along with the group invitation. The IM supports variables (like "resident's first name") so you won't need to re-type the IM every time you invite someone: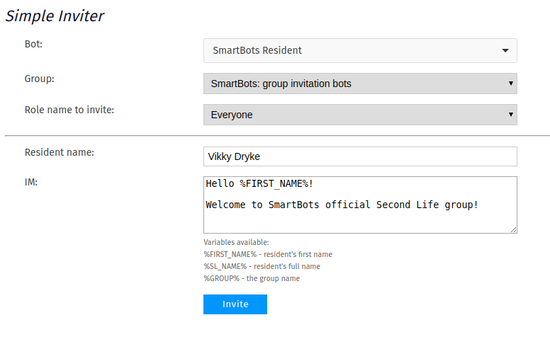 Add-on does not need any setup. Just grab it in Bots Store and attach to the bot.
Invitation history
Add-on keeps the history of all invitations sent.

The history list is able to detect if resident has joined the group. To enable this, list your Second Life group with SmartBots.
The add-on is free, try it now!