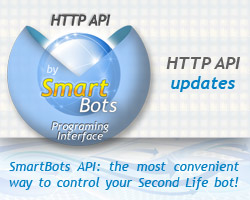 The HTTP API library has been expanded with two new commands:
give_money_object – Commands bot to send money to an object using its UUID. Please note that the bot and the object must be in the same sim.
rebake – Sends a query to the current sim asking it to rebake the bots textures and reload them (Server Side Appearance).
If you have any questions or comments please feel free to leave a comment on the wiki page!